To address the growing needs of our customers Process Pumps Australia is pleased to offer onsite services for all your pumping and associated equipment needs.
Our highly trained and qualified on site service technicians are available to attend, diagnose, consult, and solve a wide range of issues which are often encountered in the industrial, manufacturing, pharmaceutical, and food production sectors.
Where possible pumps can be serviced on site, and if necessary transported back to our fully fitted workshop for additional maintenance.
Process Pumps can also offer on site maintenance training for existing staff, leading to reduced downtime and costs. With over 30 years of experience in the pump industry, and over 130 years of collective knowledge Process Pumps is well situated to assist with any pump, mixer, and filtration matters in your business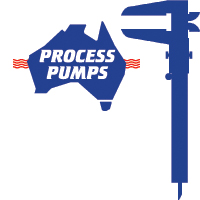 Our Services
Diagnosis
Consultation
Repairs
Preventative Maintenance
Training
We Can Help With
Diaphragm Pumps
Centrifugal Pumps
Dosing Technology
Peristaltic Pumps
Gear Pumps
Rotary Lobe Pumps
Sanitary Pumps
Filtration
Fluid Mixing
And more!