Self Cleaning Unifilter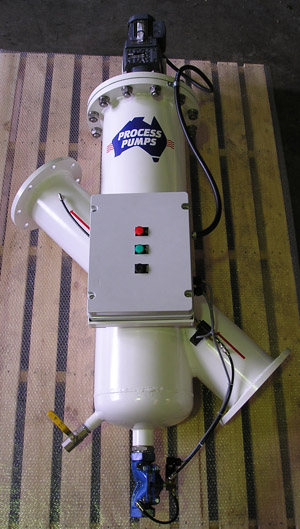 For the last 15 years Process Pumps has been manufacturing the Unifilter range of self cleaning filter vessels. Across you can see a 200mm bore size unit

This particular unit was selected and built for a power generation facility for use on a main water feed pipe-line. The unifilter prevents any harmful solids from damaging equipment further down the line. As the filter screen becomes blocked with particles, the automatic cleaning system activates, restoring filter efficiciency with no user intervention required, making this ideal for remote sites.
(Click photo for enlarged version)
Product Link